Conference will be held at Kocaeli University Umuttepe Campus Prof. Dr. Baki Komsuoğlu Cultur & Congre Centre and Derbent Hotel of Kocaeli University in Derbent.

Detailed Information
Kocaeli University www.kocaeli.edu.tr
Derbent Hotel www.derbentotel.com
Shuttle service will be available between conference venue and Umuttepe campus of Kocael University.

There will be discount for conference participants.

Tepecik Mah. İstiklal Cad.
Yavuz Sok. No:24 İzmit
Kocaeli / Türkiye
+90 262 321 77 71

info@antikbarisotel.com

http://www.antikbarisotel.com/Default.aspx
Sefa Sirmen Bulvarı 41200 İzmit
KOCAELİ - TÜRKİYE
+90262 - 335 48 40 (pbx)
http://www.grandyukselis.com/tr/index.asp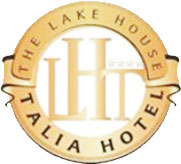 Kırkpınar Beldesi
Hasanpaşa Mah. No.7
Sapanca / SAKARYA
Tel +90 264 592 32 00 pbx
Fax +90 264 592 32 01
http://www.sapancagolevi.com/oteltalia.asp